Octoberfest Gin Tasting Session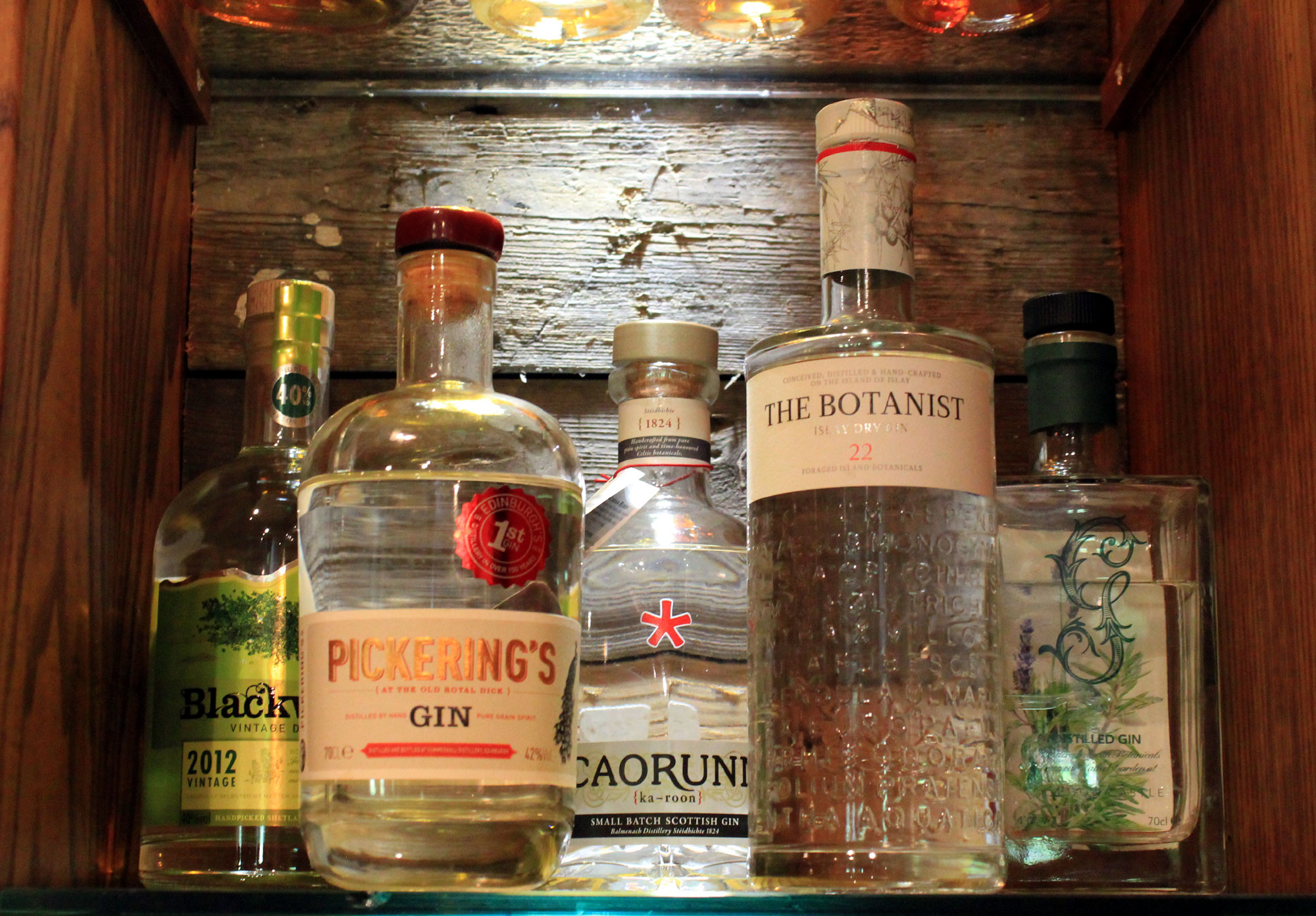 Through 2019 we did think that the interest in Scottish distilled gins might ease a little. However, few things in life seem to be as dynamic as the Scottish produced gin market with new stock coming available all the time, we now have over 130 Scottish Gins on the shelf. Keeping track of what's new, where it's from and what does it taste like can be a little tricky. But, fear not! Clachaig's Gin Tasting Sessions are on hand to help you with this arduous task.
We are currently looking to get a gin distillery in to do our gin tasting so keep an eye on this page for any updates.
Availability for the October 2018 tasting sold out a month before, so get your names down early for what promises to be one of these most educational and enjoyable evenings at Clachaig.
Limited places are available. Entry fee is £10 without a Clachaig Gin Goblet or £15 with a Clachaig Gin Goblet.
On the night there will be a chance to buy a bottle of the Gins used in the tasting.
Book your place now by emailing us here, using the subject Octoberfest Gin Tasting or phone us on 01855 811252.
lk
From www.glencoescotland.com.
At a glance
From: 17th October 2019 08:00 pm
To: 17th October 2019 10:00 pm
At: Ossian Lounge
Want To Add An Event?
What You've Missed
You can also visit our Glencoe Blog pages to give you some idea of what you've been missing here in Glencoe. But fear not, there are usually more similar events planned.